This course is for teachers that teach grades 3+.
PD Certificate issued at end of training (for up to 8 PD hours)
---
Are you looking for a way to take your teaching to a new level?
Are you desperately trying to engage students that seem bored or unmotivated in class?
Are you sick of teaching your students using disjointed activities that don't seem to "fit" together?
If you answered yes to any of these questions, then project based learning is the teaching strategy for you!
Most teachers that hear about project based learning would love to start it in their classroom, but they have little knowledge of what it takes to plan and implement PBL. Many teachers that attend project based learning training through their school district leave without the information they need to properly plan and implement it in their classrooms.
This course is the solution. As you watch the video lessons in each module, you will get specific information on everything from planning and pacing your PBL to how to grade it. You will also get printable materials that can be used during the implementation of PBL in your classroom.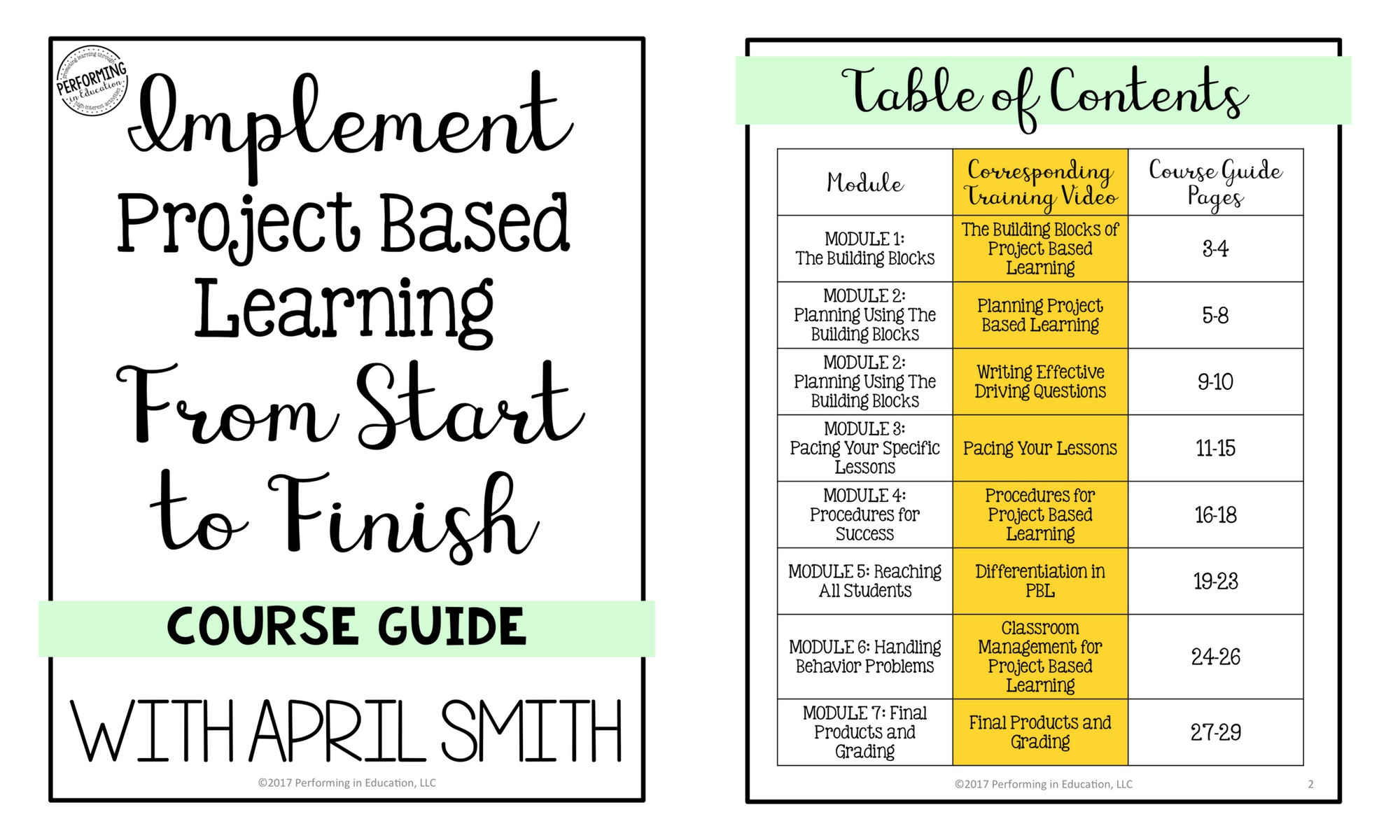 Video Trainings
Course Introduction
The Building Blocks of Project Based Learning
Planning Project Based Learning
Writing Effective Driving Questions
Pacing Your Lessons
Procedures for Project Based Learning
Differentiation in Project Based Learning
Classroom Management for Project Based Learning
Final Products and Grading
Printable Resources
Course guide for note taking

Editable Planning Pages
Driving Question Editable Slips
Student Critique Forms
Editable Pacing Calendar
Student Procedure Pages
Differentiation Planning Pages
Example Student Pages
Example Rubric
Classroom Support
Lesson Plan Feedback
Private Facebook Group